A film festival hosted in art galleries and select locations across Berlin.
We work exclusively with FilmFreeway and guarantee fair practices, reliability, and quality customer support.
About the festival
The Berlin Kiez Film Festival is held several times a year in alternative locations across Berlin's diverse neighbourhoods. Recent screenings have taken place in the Nachbarschaftshaus, Helmholmplatz and the Luisa Catucci Gallery, Schillerkiez.
Hosting films in art galleries and other venues, brings two distinct art forms together and opens up film screenings to a wider audience. The Berlin Kiez Film Festival showcases films in informal and relaxed settings, inviting local communities to enjoy film screenings in alternative spaces.
Our festival highlights cinema from across the genres. Avant-garde and unconventional filmmakers get exposure and freedom of expression to show their work.
Berlin is renowned for its vibrant art scene, and we invite you to participate by submitting your film.
After the film screenings, we provide Q&A sessions, and an opportunity to engage with the filmmakers, actors, and curators. These interactive events allow for a deeper understanding of the creative process and provides a platform for exchanging ideas and different perspectives.
Members of our team include Michele Princigalli, Catherine Seddon,
Luisa Catucci, Igor Wolfang Schiaroli, and Filippo Gregoretti.
The events are hosted in conjunction with WREP Media Company, with the following registration information: HRB224127 and DE336889776.
A special thanks to Berlin's Luisa Catucci Gallery and Zia Maria Berlin for hosting our most recent and successful events. A special thanks also goes out to the filmmakers, artists, and members of the general public for their warm welcome.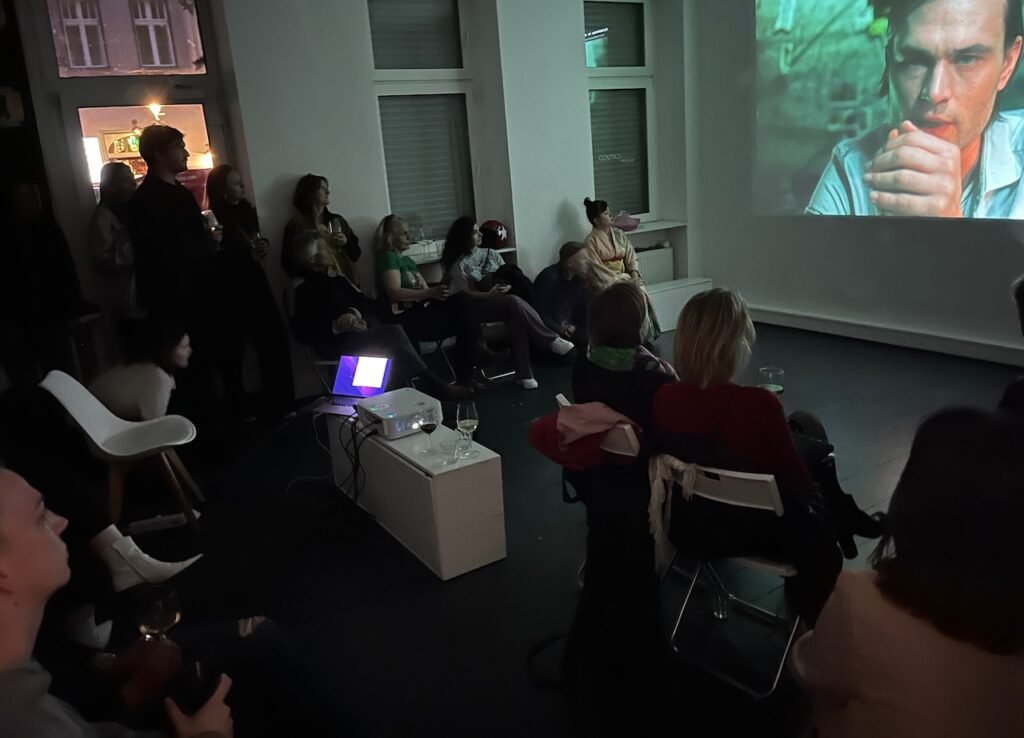 Next event: Winter 2024
More information coming soon


Latest event:
Nachbarschaftshaus Helmholtzplatz
15 September 2023.
The location is provided by the Helmholtzplatz Association, which includes residents and traders, as well as socio-cultural associations and institutions that work with children, young people and seniors in the area around Helmholtzplatz. Furthermore, an association that works with homeless people and people at risk of homelessness in the Pankow area.
All our events are free and open to everyone.